EuroPainClinics actively participates in the development of telemedicine in the Czech Republic
19. 4. 2018
The Clinic of Mini-invasive and Endoscopic Treatment has taken active part through the medical specialists of EuroPainClinics in the field of the emerging segment of telemedicine as part of the e-health (electronization) of the Czech health service, namely through cooperation with the electronic system Zdravel. For this purpose, two questionnaires for the measurement of intensity of the pain of back and lower limbs were drawn up and integrated in the application. So the patient and physician have an opportunity to monitor the pain progress online, which makes it possible to provide quick help or medical advice practically immediately if needed. 
By doing so, EuroPainClinics confirms one of its current targets, which is active participation in the development of electronization of the health service in the Czech Republic for a high-quality online two-way exchange of medical information between the patient and the physician and the provision of useful and relevant services. This intention has currently been confirmed by the unique service E-consultation through which the potential candidates for the treatment may discuss their health before actually visiting the clinic, and by the internal mobile patient application covering the main parameters of the treatment plan (diagnostics, therapy, exercises, etc.) which is set out individually for each patient on the basis of his/her medical indication.
The electronic book Zdravel is free for patients, contains a large number of important data, and allows entering medical records, information about medicines, an overview of examinations and planned visits of physicians as well as many other useful data including the blood pressure measurements, BMI, etc. The system protection is secured by strict security measures in compliance with the General Data Protection Regulation (GDPR).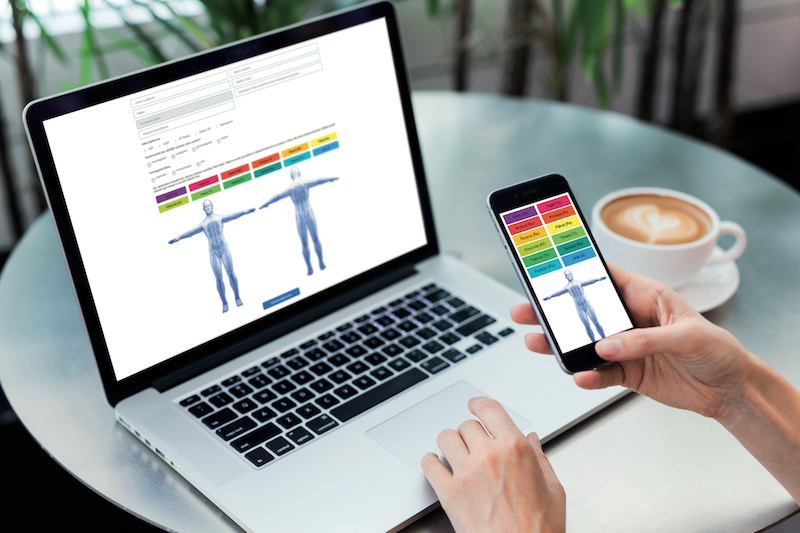 « back